Haramaya University, Ethiopia
October 2010 to July 2014
I joined Haramaya University in end part of 2010 as Assistant Professor in the School of Animal and Range Sciences, College of Agriculture and Environmental Sciences. The University which was initially an agricultural college was built with the collaboration of Oklahoma Agricultural and Mechanical College, USA. Formerly known as Alemaya University this university was established with the initiative of Emperor Haile Salassie in 1954. The University is now functioning from three campuses. The main campus, where the first milestone was laid, is Haramaya Campus. This campus is located between Dire Dawa and Harar towns. This is the nerve centre of the university where the administrative offices are located. Furthermore, School of Graduate Studies, College of Agriculture & Environmental Sciences, College of Education, College of Natural Sciences, College of Social Sciences and Humanities, College of Business and Economics, College of Veterinary Medicine, College of Law, College of Technology, College of Computing & Informatics and Collage of Continuing and Distance Education are located. The Harar campus is located in Harar is having the Faculty of Health Sciences and Faculty of Medicine. The third is the Chiro campus about 4 hours drive from the main campus. Later, the Chiro campus got segregated out into a new university.
The university is having about 30,000 enrolled regular and distance students. It is one of the biggest universities of eastern Africa.
Pictures of the University Campus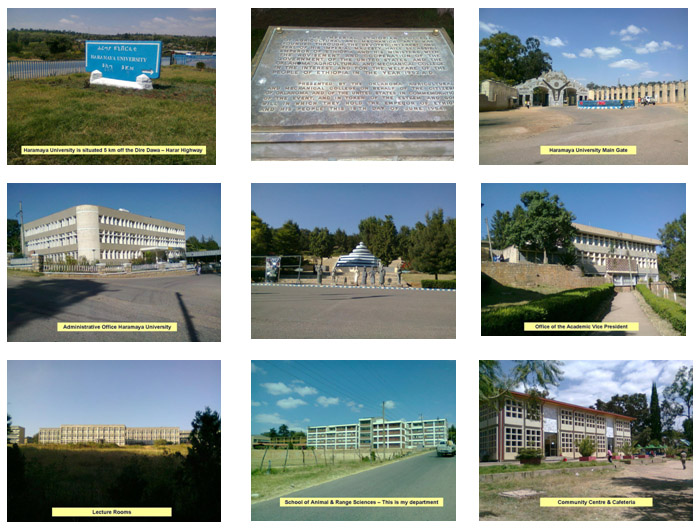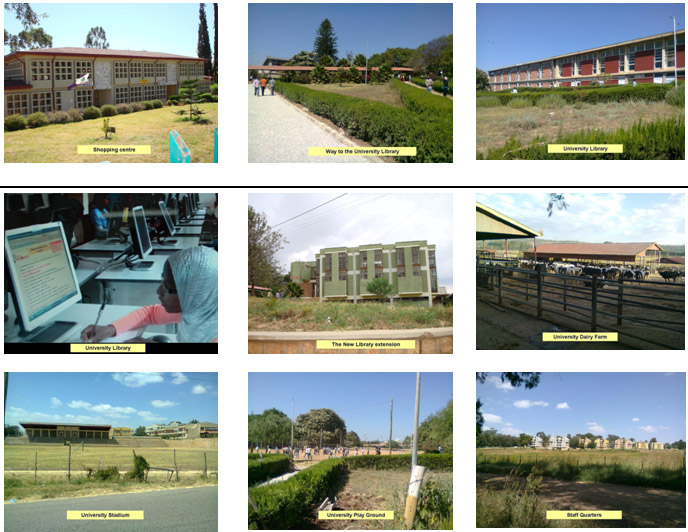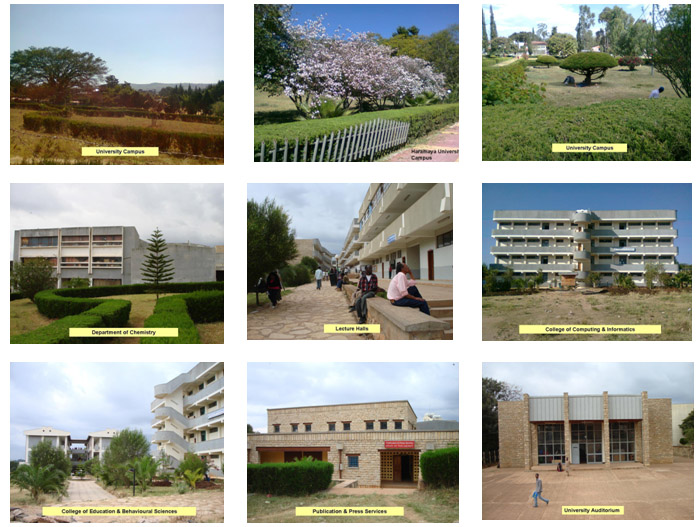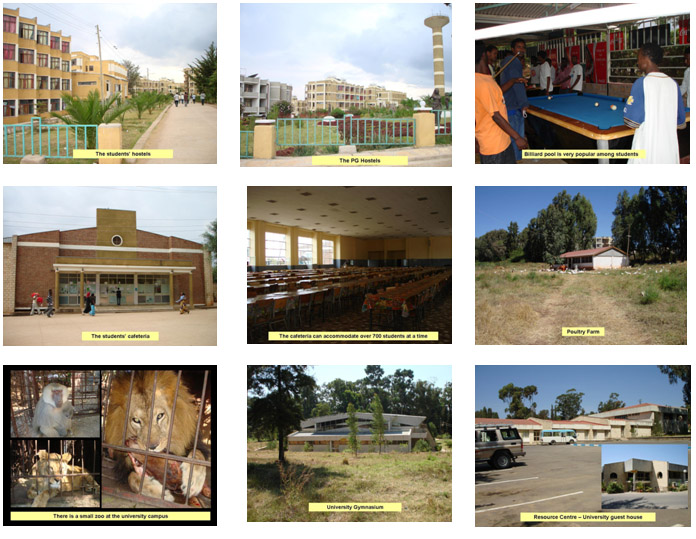 60th Anniversary of Discovery of DNA
June 7th, 2013
The discovery of the structure of the DNA double helix is considered as one of the most important and powerful discoveries of the last century. The impact of the discovery of the DNA structure is impossible to quantify. This discovery initiated a scientific revolution whose end is not yet in sight. The field of Biology acquired a molecular and biochemical dimension, and research into DNA brought forth new technologies that illuminated the complex of protein synthesis and reproduction. To discuss life after 60 years of DNA discovery a one day seminar was organized in Haramaya University on 7th June 2013. I delivered a lecture on 'Indigenous Animal Genetic Resources: A Valuable Treasure For Ethiopia'.

Conference on Strengthening Quality & Relevance of Education
April 4-5, 2014
A two days International Conference on Strengthening Quality & Relevance of Education for Sustainable National Development was held at Haramaya University on April 4-5, 2014. I was invited to speak on: Interactive software integrated learning system (ISILS) developed by the Centre for Advanced Communication: its implication in improving teaching and learning process in Ethiopia.
[Click here to download the presentation]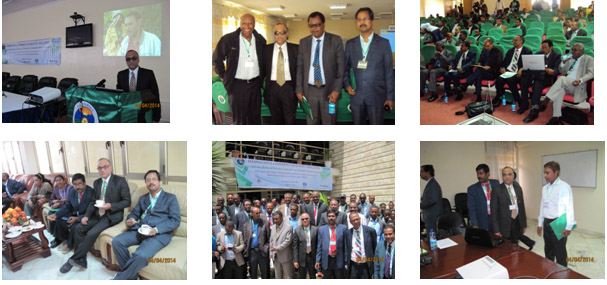 .................................................................................