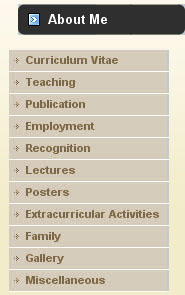 Star Association
After we shifted to Mumbai in 2008 my wife Sanghita got her job in Ryan International School in Kandivli (East). One day my wife informed me that there was a star kid named Avinash Mukherjee in her class. He was acting in the serial 'Balika Vadhu' and his screen name is Gagya. We first invited him and his family to the birthday party of our daughter Sneha. He came to the party along with his family. His mother was also a teacher in Ryan International – Malad. From then onwards our friendship started to grow. After sometimes Avinash started to come to our house for tuition as he had to miss his classes because of his shooting schedule. After few months Avika Gor (Anandi) the main protagonist of 'Balika Vadhu' also joined Avinash in school and started to come to our house for tuition.
Both these kid were very talented and intelligent. Apart from that both of them was well mannered and obedient. They hardly got any time to study, but they scored over 60% marks in exams, which was incredible. Sometimes we used to go to see their shooting in Vasai situated in the outskirt of Mumbai. Shooting is a quite a boring affair as there were lots of take and retakes. What we see in a 30 minute episode takes many hours of hard work in the sets. However, we could meet many other stars in the set of 'Balika Vadhu'. My wife became very popular as 'Teacher Ma' with the crew members as she was coaching both the star kids of the serial. Many times she used to tutor them in the Green room.
Mumbai, 2nd April, 2016
Yesterday evening I was very disturbed to hear the shocking news that Pratyusha Banerjee is no more. Initially, I thought that it may be a prank because of 1st April. But then all the national television channels started to announce it as breaking news. I was deeply shocked to know that it was true. When Pratyusha landed in Mumbai in 2010 she used to come to our house often along with Avinash Mukherjee. We were happy to learn that she will be acting as Anandi in the serial from now. As she was new to Mumbai and had very few friends, hence, she felt comfortable in your house. She was an ordinary looking girl with some extraordinary acting talent. She was just like any other teenager, full of energy, but very bold, strong and independent. So when we heard that she committed suicide, it was very shocking.  I had limited interaction with her as I left for Ethiopia soon after she came to Mumbai. However, when I again met her after one year I was surprised to see the transformation in her. Bollywood had totally transformed her from an ordinary look girl to a beautiful looking heroine. She was all over the television and the Balika Vadhu serial was also going good. Her confidence level was very high and she seems to be enjoying the stardom she achieved. Many memories are associated with this serial as many actors of Balika Vadhu visited our house and entertained us many times in home parties. Some pictures of that period are posted here.