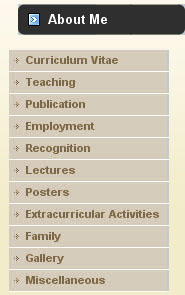 Family Visit to Dubai
August 20, 2022
Family outing is not very common for us as our vacation time do not match. Hence, most of the time our journey together is going to Kharagpur or Kolkata. However, now Sneha has grown up and she wants that we can travel to some exotic place for vacation, but my vacation time is during August so what every to be planned had to be during this month. Last year a one day trip was planned to Goa i.e., August 2021. We along with Mr. Debu Mukherjee dashed to Goa for a day; however, due to COVID most of the places have just started to open but the casinos were closed. That was one of the main attractions of the trip. We stayed at Taj Hotel & Convention Centre, the place was really beautiful, but virtually empty because of the pandemic. Anyway, we had a good time in Goa and enjoyed the traditional cuisine and night life also went for some sightseeing and shopping. We could not stay for long in Goa as I had prior commitments and it could not be rescheduled.......

Due to the truncated vacation, Sneha had made it clear that a proper outing of at least 7 days will be planned next year. So the places that could be visited was under scanner for a long time. Many tourist places like Kashmir, Agra, Rajasthan were discussed; however, at the end it was decided that we will go to Dubai. It was my idea and Sneha did all the research work regarding the hotel stay, sightseeing, air tickets, visa etc. I have visited Dubai earlier, but for Sneha and June it will be for the first time. Moreover, I visited Dubai 9 years earlier, many new things have come up during this period. Our Dubai trip was from August 14th to 20th, during this period we could visit many important tourist spots viz. Burj Kalifa, Dubai Mall, Emirates mall, Indoor Skydiving, Dubai Ferry, Dubai Frame, Dolphin show, Museum of the Future, Gold Souk, and Ferrari World in Abu Dhabi. The only thing that we missed out was the Desert Safari because of the climatic conditions. We stayed in Deira at Aravi Hotel, it was very near to the Al Rigga metro station. The Abu Dhabi trip was entirely taken care of by Subham. Mr. Syed Basha, brother of Dr. Ameer Kalander had taken a good care of us, he took us around the city in his car. We could meet Asanta Boudi and Ishan, however, Kismis was not in Dubai so we could not meet him. Overall, out trip was quite satisfying and enjoyable.