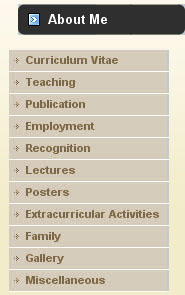 Bikaner, Rajasthan
July 2017
I came to Bikaner to join the RNB Global University (RNBGU) one year back. The RNBGU is situated in the outskirts of the city, around 20 km from the Railway station. The city is known for the 16th-century Junagarh Fort, and for the world famous Karni Mata Temple or the Rat Temple which is around 30 km away from the main city and is dedicated to Karni Mata, believed to be an incarnation of goddess Durga. Contrary to my expectation this desert city was quite green and there was no water crisis in the peak summer months largely due to the Indira Gandhi Canal, bringing the much needed water from Satluj and Beas rivers. However, the ambient temperature was terrific.

Bikaner was a new place for me as I did not know anyone here except one of my IVRI contemporaryDr.Sharat Mehta was working in the National Research Centre on Camels as a Principal Scientist. However, I did not havehis contact address or met him for the last 25 years. The RNBGU was a new private university that became operational one year back. The university had a good infrastructure with all modern facilities. Many new faculties joined RNBGU with me in a short span of time. However, as the university was still under construction so campus accommodation was not possible. Getting a good accommodation in the city was an initial challenge. One of mycolleaguesDr.ArunSinghal offered me to join him in the house in which he was staying as a paying guest (PG). As I knew little about the place so I immediately joined him. Though the place was better than the hotel that Iwas staying, but the house was too crowded with students and lacked privacy. As the options were limited I stayed there for few days and in the evening kept on searching for a decent house to stay. However, the biggest challenge was not the house, but how to beat the temperature as it was still summer and the mercury was consistently touching 48 degrees C. During the day time I was comfortable in the office but the night time was difficult to manage. Along with the temperature there were frequent dust storms, a unique phenomenon common in the desert areas. One of our colleagues Dr.AwadheshPandeyalso staying as PG, gave us a new idea that we all can stay in a good hotel on sharing basis. Initially, the idea did not excited us, however, one evening when we visited the hotel 'Shivam Palace' in SadulGanj our hunt for house ended. The hotel was a house converted into a hotel and was managed by a retired colonel. There were very few occupants over there as only rooms were available, but no catering service.

The room was quite spacious, furnished and most importantly fitted with air conditioner. Dr.Arun and I stayed in a room while the other room was occupied by Dr.Awadhesh and Dr. Vikrant Jain. One of our colleagues Dr.Santosh Singh was also staying in the same hotel and commuting every dayto the university in his personal car, while we were still using the bus service providing by the university. He insisted that if we can share the fuel cost among us then all four of us can use his car, which we all happily agreed and the transportation problem was solved. Next, for our food we depended on the tiffin service provided by a family in the locality. After we moved in, many more people started occupying other rooms of the hotel. Things went well for the next 2-3 months; however, the electric bills were scary as we heavily depended on the A.C. all through the night. A big problem that was associated with Shivam was that you did not have permission to do any cooking inside the room except making tea.

After 3 months of staying together, Dr.Arun left, as he had some problem with the university management. So, I was forced to move to a smaller room in the hotel as I was now staying alone. After another month or so Dr.Santosh also left RNBGU, so I was forced to use the university bus service for commuting. However, the stay in the hotel was proving to be costly for me and there were many restrictions imposed that made me look for alternative. I was informed that one of our neighbours Mr. Ajay Sinha wanted to rent two rooms of his house. I contacted him and immediate shifted as his house was just next to the hotel. There were two rooms, kitchen and bathroom, good for a small family to stay. It was on the first floor and had a separate water tank. So now I started to do some cooking whenever possible. As the winter was approaching so there was no need of A.C., the weather also became comfortable, but I had to purchase a table, chair and a mattress. The family of Mr.Sinha was kind to me and supplied me with anything that I needed. Mr.Sinha was staying with his son as Mrs.Sinha expired few years back from breast cancer and his daughter wasstaying in Jaipur for higher studies, we were three male members staying in the house. So, many a times we had that feel that we were staying in a hostel.
I was quite happy with the Sinha family as they used to treat me well and Mr.Sinha was through gentleman. Then came the summer, Mr.Sinha provided me an air cooler that was lying in his factory. With some repair work it was functional, so the need for an A.C. was solved; as the room was well ventilated I somehow managed the summer nights. There was another option to sleep on the roof, but for the frequent dust storm it was a problem. After I left Shivam Palace, Dr.Awadheshstarted staying with Mr. Sanjay Diddeeour RNB colleague as Dr. Vikrant also left as he got a good offer from some other university.Dr.Awadhesh, Mr. Sanjay Diddeeand I use to party together sometimes, however, on Tuesday evening we three regularly visited a nearby Hanuman temple. We three had a nice time together for at least 3-4 months, then Dr.Awadhesh was not keeping well and left for Bhopal, he applied for leave; however, it was not approved so he left. After few days Mr. Sanjay also left Shivam Palaceand he shifted to a house. So, I was totally alone as all my friends left. Few days back I also got a call from CT University, Ludhiana to join there as School Head, hence, my one year stay in Bikaner came to an end.